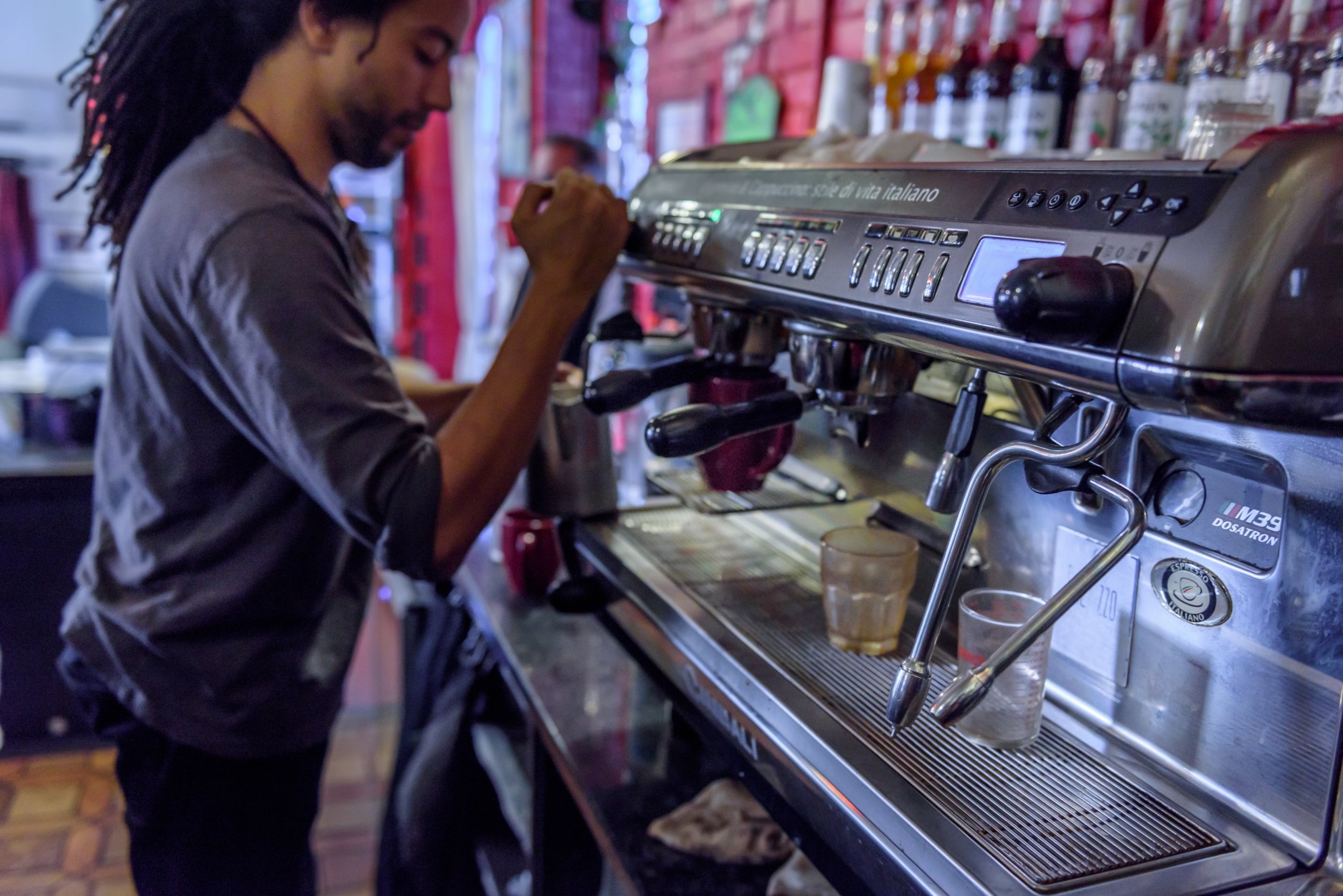 When the team isn't busy making Koffee? one of the best places to hang out, they are chasing their own ambitions. Get to us and our hopes and dreams.
Interested in working at Koffee?
We are excited to hear that! We are always on the lookout for great talent to join our team. We accept applications online only. We don't necessarily have any openings right now, but if you enter your application in our system, we would be happy to consider your application the next time a position opens up.
Barista Positions:
Who are we looking for?
We like odd or interesting people - or odd AND interesting people. With a sense of humor. Definitely need a good sense of humor. Did I mention outgoing and engaging? And charming? If you have no problem striking up a conversation with a complete stranger, then you will do well here. We also like people who dress up in odd costumes for no particular reason.
Food service or coffeehouse background is necessary. Willingness to work hard and tease customers (in a nice way) is also solid prerequisite.
Please keep in mind - we don't hire for a season or a couple months - when we hire, we are looking for people willing and able to work for at least a year.
The more open your schedule, the better.
It is best if you live in New Haven, because parking around here is a real bear - so most employees walk to work (or take public transport).
If this sounds like the kind of job for you, then please do the following:
First, make a 2 minute video of yourself - tell us about you! We'd like to know the following:
What do you do for fun?

Tell us a bit about past jobs and responsibilities

When are you available to work?

What is your favorite dinosaur?

Favorite group or song?

An interesting hobby?

A compelling reason you think you'd fit in well here.
Once you have completed the video, upload it to Youtube and copy the link to the video. In addition to a video of yourself, we will also need a copy of your resume.
Please click on this link, and enter your information, upload your resume and Youtube link.
Thank you!